Summer terraces for cafés and restaurants
LUXTENT
Construction of summer terraces
Seasonal summer terraces are the favorite places for cafés and restaurants in Dubai on hot summer days.
Each restaurant aims to provide the best relaxation for its customers, including a summer terrace. The costly furnished summer terrace attracts the attention of new visitors and becomes their favorite place to relax, where you can comfortably enjoy the warm weather and delicious food.
Sheds for summer terraces
The company LUXTENT offers the construction of summer terraces for cafés from tent constructions. Combining modern design and advanced technology in tent architecture, we create unique arched structures that allow visitors to be welcomed throughout the warm season. Our summer patio tents can be built on virtually any surface – from the roof, street or waterfront of the building, experienced engineers and designers can tailor the summer porch project to your business. All terrace models can be shortened, combined with others, or divided into two separate constructions.
Summer terraces and verandas LUXTENT has a long service life thanks to its reliable galvanized steel or glued beam frame and stainless steel components.
Advantages of LUXTENT tent structures for summer terraces
Expanded space: Tent structures allow for significant expansion of the summer terrace, providing additional seating areas for guests. This is an ideal solution for restaurants and cafés looking to increase their capacity and accommodate more visitors during the summer season.
Weather protection: Tent structures offer reliable protection against the sun, rain, and other unfavorable weather conditions. Guests can enjoy the fresh air and open space without worrying about the weather.
Flexibility and versatility: LUXTENT tent structures can be tailored to fit various sizes and shapes of summer terraces, and they can be installed on different surfaces. This means you can obtain a solution that perfectly suits your establishment, regardless of its specific requirements.
Aesthetic appeal: Tent structures provide stylish and elegant solutions for summer terraces. You can choose from different models and designs to create a unique and attractive look for your establishment, attracting more customers and creating a distinctive atmosphere.
Professional service: LUXTENT offers professional services, including design, installation, and support for tent structures on summer terraces. Our team of experts will provide you with everything you need for the successful use of tent structures in your restaurant or cafe.
Turn to LUXTENT to enjoy the advantages of our tent structures for the summer terraces of your restaurant or cafe in Dubai and throughout the entire Middle East.
When you reach out to LUXTENT, you can expect to acquire a summer terrace at the most competitive price while receiving top-notch service in Dubai.
The most popular models of tent shelters for terraces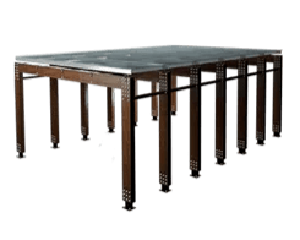 Boost your summer terrace with the exceptional benefits of EcoPergola's wooden-framed awning construction. Designed specifically for outdoor spaces, this stylish and versatile addition not only creates a comfortable and shaded area for your guests but also expands your seating capacity. The durable wooden frame ensures long-lasting durability and adds a touch of natural elegance to your terrace. With the EcoPergola, you can maximize the potential of your outdoor space and create an inviting atmosphere for your customers to relax and enjoy their dining experience. Whether it's for a café, restaurant, or any hospitality establishment, the EcoPergola is the perfect choice for enhancing your summer terrace's functionality and aesthetic appeal.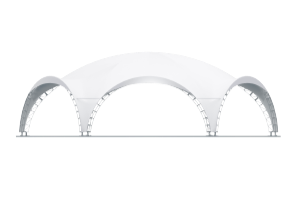 Experience the convenience and versatility of the ArcoTenso arched tent model for setting up a summer terrace in no time. These tents can be effortlessly installed on any surface, making them suitable for various outdoor locations. The multifunctional design of the tent allows for seamless integration with other tents, enabling the creation of a spacious and interconnected summer veranda.
Awning constructions from our Membrane models provide an excellent solution for creating a cozy and inviting summer terrace with minimal costs and maximum impact. These innovative structures offer versatility in design and functionality, allowing you to customize your terrace to suit your specific needs. With their durable yet lightweight materials, Membrane models provide reliable protection from the elements while creating a comfortable outdoor space for your guests to enjoy.
Order a summer terrace project
Add-ons for summer terraces
Enhance your summer terrace by seamlessly glazing your awning structure. Our wide range of glazing options includes frameless glazing, double or single glazing, and sliding or swinging doors. Experience year-round comfort and create a harmonious indoor-outdoor space that adapts to any weather conditions.
Make your summer terrace stand out with our professional branding services for awning structures. We specialize in printing high-quality logos and designs on various parts of the marquee, ensuring your company's name receives maximum visibility. Additionally, our large-format banner printing creates eye-catching displays that can serve as unique photo zones for your guests. With our branding services, you can effectively promote your brand and create a memorable experience for visitors to your summer terrace.
Elevate the ambiance of your summer terrace with LUXTENT's professional decoration services. We specialize in creating stunning visual experiences tailored to your specific preferences. Our services include exquisite dome and wall decorations using designer fabrics, as well as the artistic arrangement of live and artificial plants both inside and outside the marquee. With our attention to detail and expertise in creating captivating atmospheres, we will transform your summer terrace into a captivating oasis that leaves a lasting impression on your guests.
We have taken parts in hundreds of events and celebrations. Take a look at our portfolio and review the range of tents to select a perfect, safe and reliable solution for your important event or your business.

Years of experience in cooperation with various restaurant business companies allow us to find the best solutions for the most unusual and exclusive orders. Therefore, we will find the best option for you or design an individual tent conforming to your requirements.

Our tents are multi-purpose; they are made to blend with the landscape, fit into any architectural forms and at the same time perform important functions.

We try to make our awnings not just functional, but also comfortable. Therefore, we offer unique solutions for creation of comfortable and convenient spaces for sports activities.

Our tents are characterized by durability and versatility as well as quality design. It makes them more than just functional premises and will help complement the site with a beautiful architectural solution.

We pay great attention to wishes and features of orders from our customers and, therefore, are glad to solve even the most complex tasks, providing any production enterprises with the necessary and functional awnings.