Modern wooden gazebos
LUXTENT
Advantages of wooden gazebos
Looking for a wooden gazebo in Dubai? Look no further than LUXTENT, the leading gazebo manufacturer in the region. We specialize in creating modern wooden gazebos that are perfect for enhancing your outdoor space.
Wooden gazebo manufacturer in Dubai
Our wooden gazebos, crafted in the popular "EcoChalet" style, are made with glued wood for superior durability and a natural, eco-friendly appeal. With an emphasis on ecological materials, these gazebos offer a sustainable and stylish solution for your outdoor needs.
One of the standout features of our wooden gazebos is their modern awnings. These awnings provide reliable protection from the sun, rain, and wind, allowing you to enjoy your outdoor space regardless of the weather conditions.
Modern gazebos for sale in Dubai
At LUXTENT, we understand that each homeowner has unique preferences and requirements. That's why we offer customizable options for our wooden gazebos in Dubai. You can tailor the size, design, and additional features to suit your specific needs, creating a gazebo that is truly one-of-a-kind.
By choosing a modern tent gazebo from LUXTENT, you can transform your outdoor space into a welcoming and stylish haven for spending quality time with your loved ones. The gazebo becomes the centerpiece of your landscape, attracting guests and elevating the overall aesthetics of your property.
Experience the beauty and functionality of a wooden gazebo from LUXTENT and create an outdoor oasis that truly reflects your style and taste. Contact us today to explore the possibilities for your outdoor space in Dubai.
Elevate your home with the contemporary awning gazebo offered by LUXTENT. We are proud to showcase our portfolio of exceptional works as evidence of the quality and craftsmanship we bring to every project.
Popular models of modern gazebos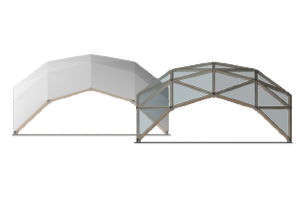 For those seeking an ecological and stylish option, LUXTENT's modern wooden gazebo in the EcoChalet model is the perfect choice. Crafted with high-quality glued timber, this gazebo features a distinctive dome-shaped structure that adds a unique touch to any outdoor space. The use of glued timber not only ensures durability but also enhances the gazebo's modern and refreshing aesthetic.
The dome shape of the EcoChalet gazebo creates a visually appealing and eye-catching structure in any outdoor setting. It stands out as a modern architectural feature while maintaining a connection with nature through the use of natural materials. The glued timber provides a rustic charm and warmth to the gazebo, blending seamlessly with the surrounding landscape.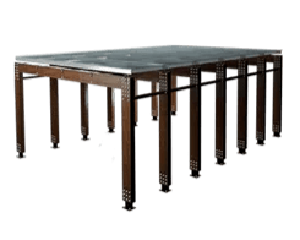 Enhance your outdoor space with the perfect addition of a EcoPergola. A wooden pergola serves as an ideal gazebo structure that can completely transform your property, highlighting its natural beauty and adding a unique touch. Our pergolas for gazebos are constructed with a sturdy frame made of high-quality glued beams. The glass or awning roof offers ample shade, creating a generous shaded area for relaxation and entertainment purposes.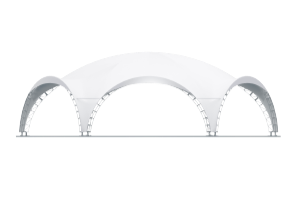 Discover the versatility and elegance of our gazebo tents, designed to perfectly complement any outdoor space. Our gazebos can be customized to fit various sizes and shapes, starting from a minimum dimension of 5×5 meters. With their rounded lines, elegant frames, and modern designs, they effortlessly blend into any landscape, creating a harmonious and visually appealing focal point. Whether you desire a cozy retreat or a spacious entertainment area, our multifunctional gazebo tents offer the perfect solution.
Order a project of modern wooden gazebo
Transform your chosen awning structure into a fully glazed haven with ease. We provide a range of glazing options to suit your preferences, including frameless glazing, double or single glazing, and the choice between sliding or swinging doors. Enjoy the benefits of natural light and panoramic views while maintaining a comfortable and protected outdoor space.
We offer branding services of awning structures. Printing on different parts of the marquee and large-format banner printing draw attention to the name of your company or create unique photo zones at your event.
LUXTENT offers decoration services, which according to your wishes may include the following: dome and wall decoration with designer fabrics, inside and outside decoration of a marquee with live and artificial plants.
We have taken parts in hundreds of events and celebrations. Take a look at our portfolio and review the range of tents to select a perfect, safe and reliable solution for your important event or your business.

Years of experience in cooperation with various restaurant business companies allow us to find the best solutions for the most unusual and exclusive orders. Therefore, we will find the best option for you or design an individual tent conforming to your requirements.

Our tents are multi-purpose; they are made to blend with the landscape, fit into any architectural forms and at the same time perform important functions.

We try to make our awnings not just functional, but also comfortable. Therefore, we offer unique solutions for creation of comfortable and convenient spaces for sports activities.

Our tents are characterized by durability and versatility as well as quality design. It makes them more than just functional premises and will help complement the site with a beautiful architectural solution.

We pay great attention to wishes and features of orders from our customers and, therefore, are glad to solve even the most complex tasks, providing any production enterprises with the necessary and functional awnings.