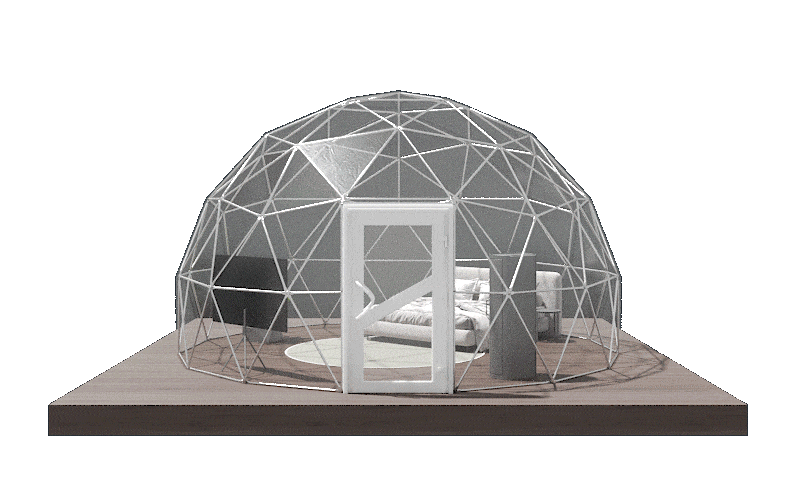 Glamping size options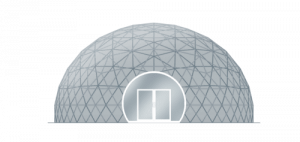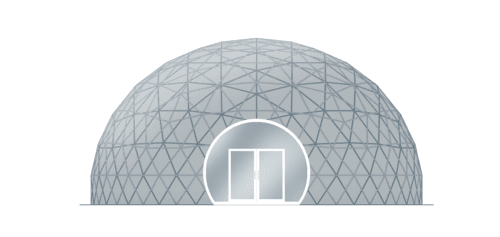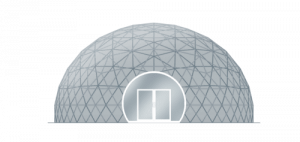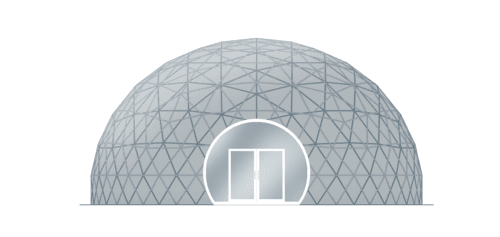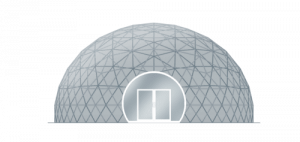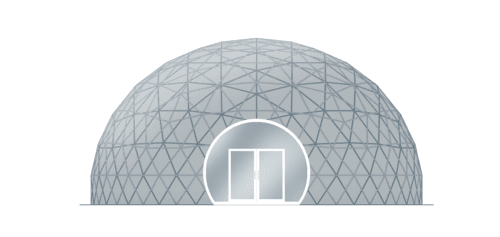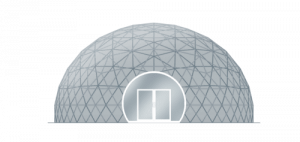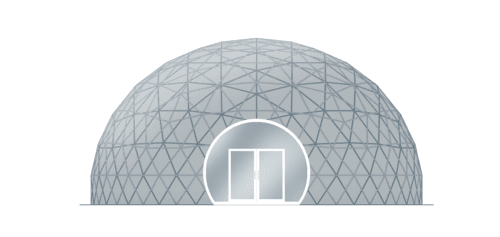 Structure Dimensions
up to 4 m
up to 2,5 m
up to 20 m2
Introducing the enchanting world of dome glamping! Imagine a breathtaking escape nestled within nature, where you can experience the harmony of comfort and sustainability. Enter the realm of EcoDome, a captivating spherical structure crafted with a foundation of bonded wood. This ingenious design not only embraces the beauty of its surroundings but also pays homage to the environment.
At the heart of every EcoDome lies a sturdy wooden framework that harmonizes with the natural landscape. This innovative approach ensures minimal ecological impact, blending seamlessly with the ecosystem. The use of glued wood enables these glamping havens to exist in perfect equilibrium with nature, offering an enchanting experience that leaves no trace.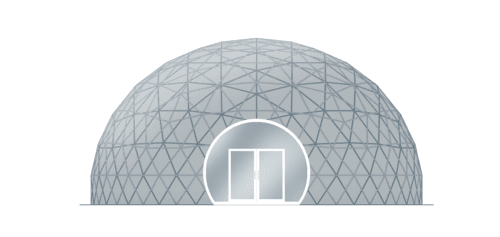 Introducing GeoDome, the epitome of efficiency and convenience in the world of glamping. Designed for swift assembly, these camping tents offer a rapid solution for creating a delightful retreat. With a lightweight steel frame at its core, GeoDome combines ease of manufacturing and effortless assembly, allowing recreation centers to swiftly fill their grounds with these charming abodes.
GeoDome's lightweight steel frame brings forth a multitude of benefits. Firstly, it simplifies the manufacturing process, ensuring that these glamping tents can be produced efficiently without compromising on quality. Secondly, the lightweight nature of the steel frame enables easy transportation, making it convenient to bring GeoDomes to any desired location.
The extraordinary EcoChalet is an exceptional testament to the beauty and versatility of wooden glamping structures. With its quadrosphere design, seamlessly blending a square base with rounded vaults, it showcases both visual appeal and adaptability. Catering to a multitude of purposes, the EcoChalet effortlessly delivers elegance and functionality, whether as a charming catering area, a functional administrative building, a welcoming reception space, or a captivating event platform.
Precision-crafted with expertise, the glulam construction of the EcoChalet ensures remarkable durability and strength. It withstands diverse weather conditions and the test of time while maintaining its structural integrity, providing a reliable and enduring space for glamping enthusiasts. Each EcoChalet, infused with a modern and captivating allure through its quadrosphere design, stands as a visually striking centerpiece, drawing admiration and inspiration from all who encounter it.
When building tourist campsites, you can use LUXTENT spherical glamping tents, which will provide accommodation for guests all year round. If you are looking for Glamping tent supplier in Dubai, just call us, and we will offer you the best dome tent.
This option is currently unavailable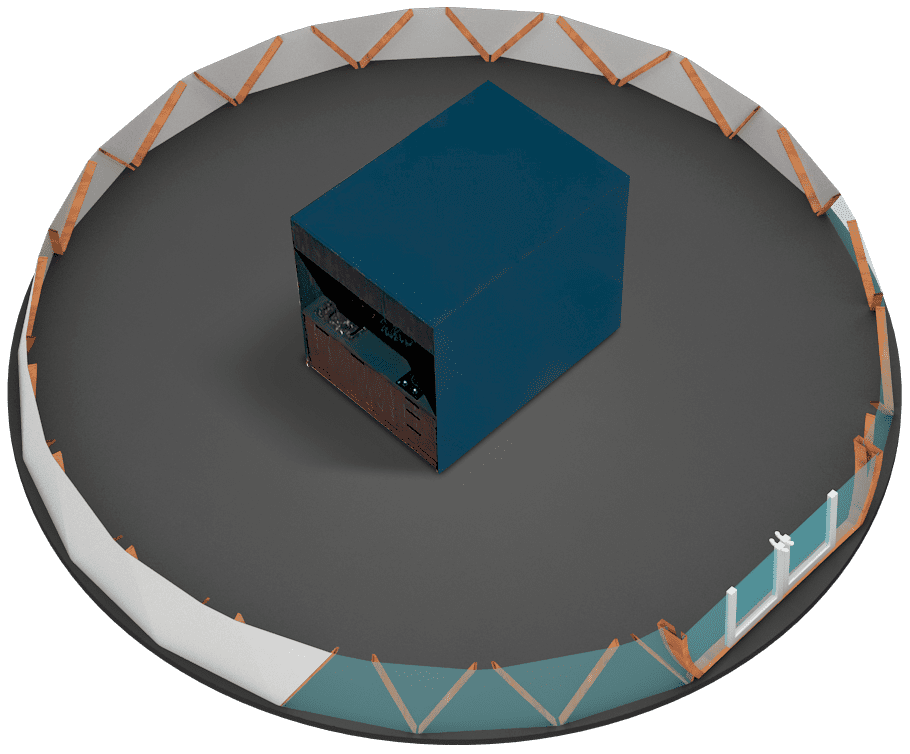 Glamping interior examples
The word Glamping stands for "glamorous camping." In fact, glamping combines the comfort of a hotel room with the possibility of outdoor recreation.
In many ways, it is due to the presence of all amenities, even in the middle of mountains or deserts, that this type of recreation has become very popular all over the world.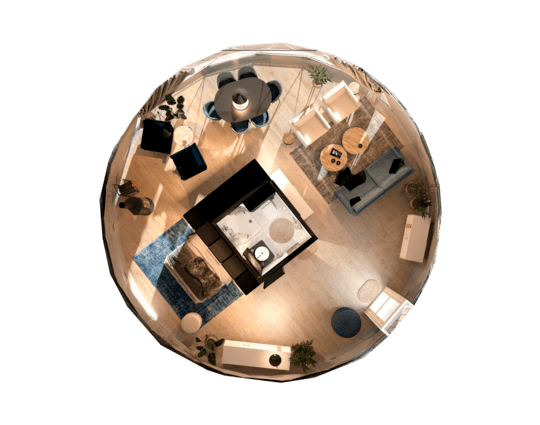 Add-ons for glamping dome tents
Warming
We use special insulation that provides warmth during the harsh winter months and keeps the glamping from getting too hot in the summer.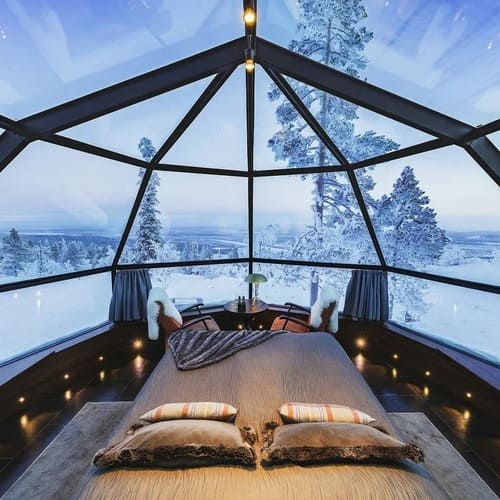 Glazing
Panoramic glass is used in dome glamping, and installation of a window in the roof of the structure is also provided.
Doors
Modular glamping allows you to install several options for doors and additional vestibules.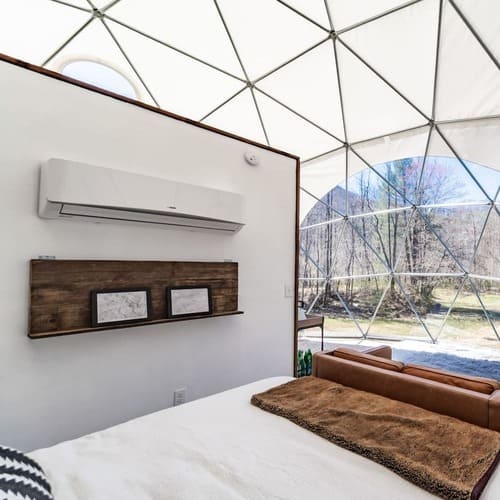 Ventilation
In modern glampings, air conditioning and built-in fans provide fresh air.
Year-round glamping tents
The active development of ecotourism gave rise to such a word in architecture as "Glamping" – it is a separate structure or a network of structures, which is a tent with increased comfort.
Glamping tents manufacturer LUXTENT
A glamping tent allows you to enjoy the atmosphere of the open air with all the charms of comfort: furniture, shower, toilet, electricity and air conditioning. All this allows you to use glamping tents all year round.
The purchase of dome glamping tent in the UAE for the tourist area will not only solve the problem of accommodating tourists with increased comfort, but also help organize meals for tourists, creating ideal conditions for outdoor recreation.
Glamping tent supplier in Middle East
Dome glamping – LUXTENT tents allow you to organize your camping in Dubai or Abu Dhabi.
Prefabricated dome marquees are great for camping. Glamping is a type of camping that combines hotel comfort with a possibility of outdoor recreation.
An optimal condition for combining comfort and unity with nature was the construction of glamping sites using awning structures. A glamping marquee is a frame and awning structure, inside which you will not only feel warmth and comfort, but you can also easily use bathroom or toilet, and the furniture installed inside will ensure a good sleep.
Nowadays, glamping awnings are widely used for tourist facilities around the world, because such a structure can be easily and quickly installed on any level surface. Glamping houses have all comfort elements, so they can be used at any time of the year. Purchase of glamping marquees in the UAE will not only solve the issue of convenient accommodation in a camp, but will make it possible to organize meals for tourists, thereby creating ideal conditions for outdoor recreation.
LUXTENT is engaged in the production of glamping marquees and their installation, so if you decide to organize your glamping outside the city, it's time to contact our specialists – they are pleased to help you choose the best solution for your specific task.